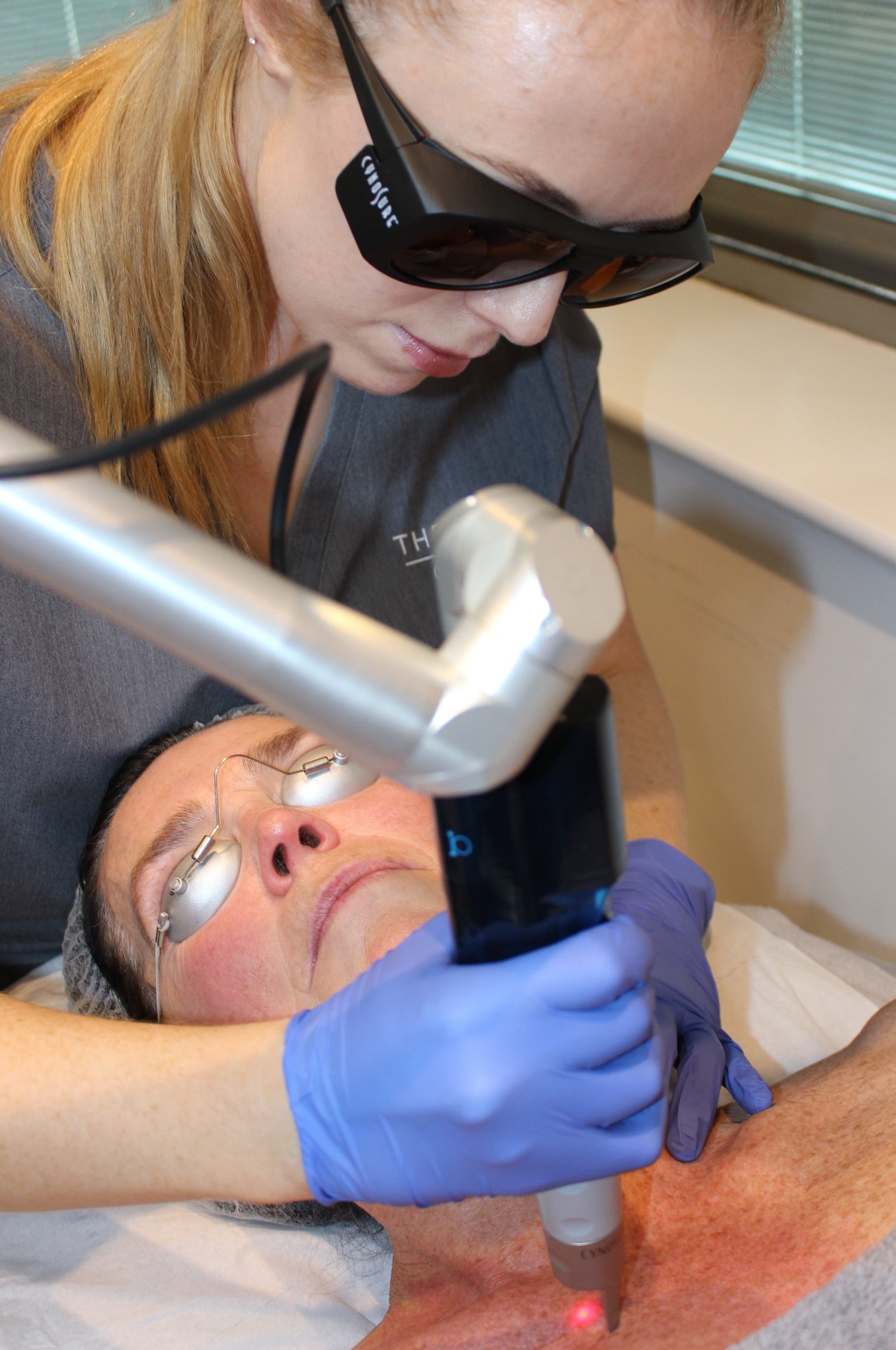 CynoGlow
CynoGlow is a customisable, sequential treatment plan utilising the most advanced picosecond laser, Picosure Pro and radio frequency micro-needling technology, Potenza.
Cynoglow is effective across the face, neck, decolletage and the back of your hands. It works as a successful treatment for concerns with skin texture, active acne and acne scarring, fine lines and wrinkles, pore size and pigmentation. Cynoglow is a bi-layered treatment plan that targets the superficial and deeper layers of the skin.
Learn More
Hydrafacial
Hydrafacial is a technology-driven rejuvenating skin treatment that delivers instant results you can see and feel. It promises to deliver long term skin health and can cater to the specific needs of all skin types.
Hydrafacial works by removing dead skin cells and extracting impurities while at the same time enriching the skin with cleansing, hydrating and moisturising serums. Hydrafacial doesn't just work on the surface, it works deep within the skin, to deliver a superior treatment which promotes skin health.
Learn More
Client Testimonials
Elisih

Very pleased with my visit, from the moment I was greeted warmly by the lady on reception until I walked. Petrina was amazing, professional, warm and so knowable. She gave me all the time I needed without any rush and tried to accommodate me in any way she could. I have scheduled some treatments over the next couple of months and look forward to returning.

Fiona

Irene as always is warm & welcoming. Talked through each step with me and put me complete ease. Such a relaxing hydrafacial & glowing skin afterwards. I'm in good hands. Would highly recommend to nourish, brighten and cleanse particularly during menopause.

Eileen

It was a perfect experience, check in at reception very welcoming and efficient Prof Kelly was so kind friendly and very professional. I will be attending for further treatment and will do so with confidence as I know I will be well looked after and treated kindly and respectfully.