RADIESSE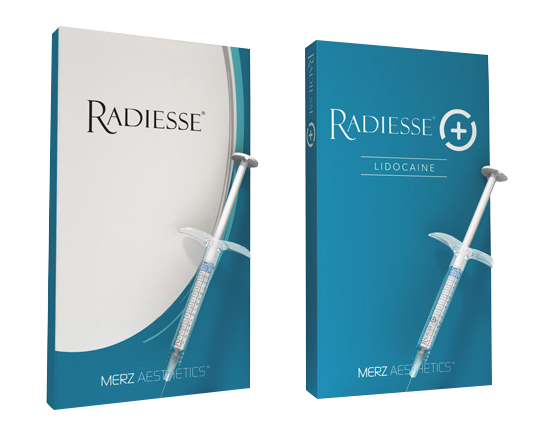 Radiesse
The dermal filler for lifting and contouring with long-term collagen stimulation
Radiesse is an FDA-approved injectable filler used to treat moderate to severe facial wrinkles and smooth marionette lines around the mouth. It can also be used to correct volume loss in the back of the hands. In many patients, results can last a year or more.
---
Before and After Pictiures
Description
LIFT & CONTOUR WITH LONG-TERM COLLAGEN STIMULATION
The newest innovation in dermal fillers is called Radiesse. Developed with safety and longevity in mind, Radiesse is a new generation injectable filler that offers superior versatility for both cosmetic and reconstructive use without surgery.
Healthy young skin contains collagen that gives it volume, flexibility and strength. As part of the ageing process, the skin's natural collagen breaks down resulting in the loss of facial volume. This loss of elasticity and volume results in wrinkles, facial lines, and skin laxity that rob the skin of its youthful appearance. RADIESSE® stimulates the skin's production of collagen to restore volume in the skin, smooth away wrinkles and improve skin quality in the long-term.
RADIESSE® is now also available with integral 0.3% lidocaine (RADIESSE® Lidocaine). The line extension product combines the proven efficacy and safety of RADIESSE® with extra treatment comfort.
RADIESSE® – instant volume lifting and contouring
RADIESSE® is an injectable dermal filler that temporarily adds volume to help smooth moderate to severe facial wrinkles and gives an immediate lifting and firming effect of the skin. Once injected, RADIESSE® directly provides volume and lift needed to diminish the signs of ageing because of the calcium-based microspheres and gel that comprise the product. Both the gel and the microspheres are completely broken down by the body over time.
RADIESSE® – a collagen stimulator 1,2,3
The unique formulation of RADIESSE® stimulates the production of new collagen, which results in increased volume that may last a year or more in many patients*. Thanks to this method of wrinkle correction, RADIESSE® is more and more becoming the favourite injectable filler of many patients and medical professionals.
* Individual results are dependent on age, skin type, indications, lifestyle, metabolism and, of course, the area treated.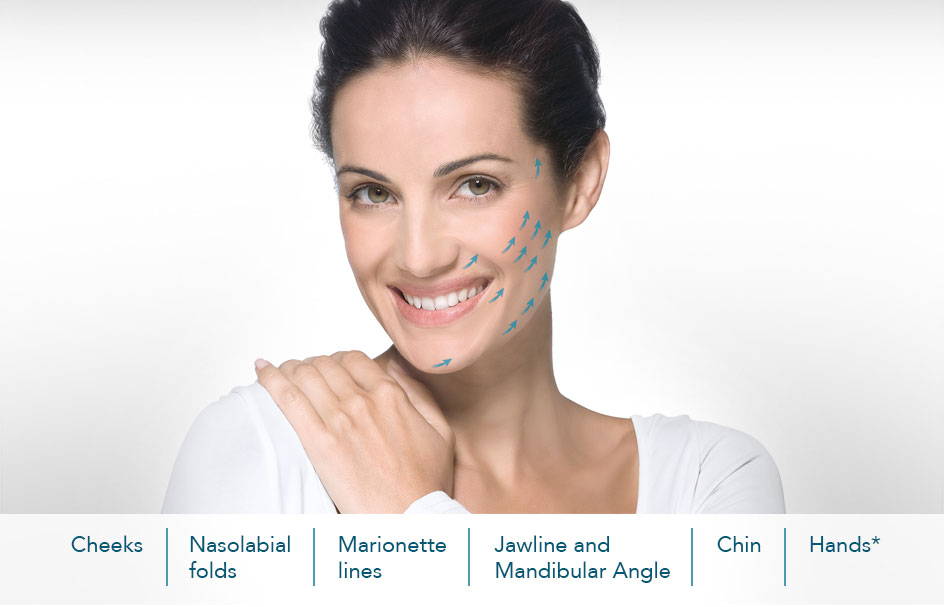 * RADIESSE® may be used to correct excessive volume deficits that occur due to age-related volume loss of the hands. RADIESSE® is the first and only US FDA approved dermal filler for hands.